Toggle menu button
Cart
Complimentary 2-day US shipping on all orders
Complimentary 2-day US shipping on all orders
Complimentary 2-day US shipping on all orders
You have no items in your cart.
Active Renewal Cleanser™ is an advanced, gently foaming cream formula that combines an innovative double cleanse into a single illuminating step.
Active Botanical Serum™ is a 100% active face oil, strategically formulated to have the multi-correctional activity and penetration of a superpowered serum.
Active Treatment Essence™ hydrates, exfoliates, and brightens while perfectly prepping the skin to amplify absorptions and performance of subsequent products.
Join Waitlist
We are grateful for your interest and invite you to join our waitlist to be the first to know when Active Treatment Essence™ is back in stock.
Speed of Quality
We are grateful for your support of our unwavering attention to quality and performance. The uncompromising standards we live by mean that, from time to time, the speed at which we can produce product is outmatched by our demand. Thank you for your patience as we move at the Speed of Quality.

With gratitude,
Vintner's Daughter
I founded Vintner's Daughter ten years ago to create radically different and, as a result, radically better skincare. It was an idea to pursue truth and quality through whole-plant, performance-driven products. A decade later, we have stayed true to our mission.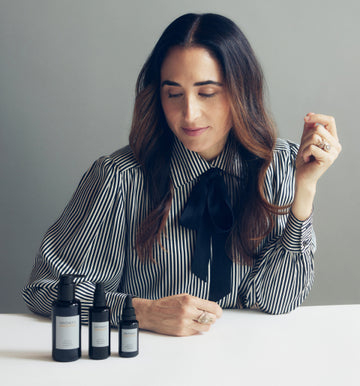 sustainable since day one
From our process to our packaging, our 3-step routine to our responsible practices, Earth Day is every day.
the original slow beauty
3 products, 10 years. We are right on schedule.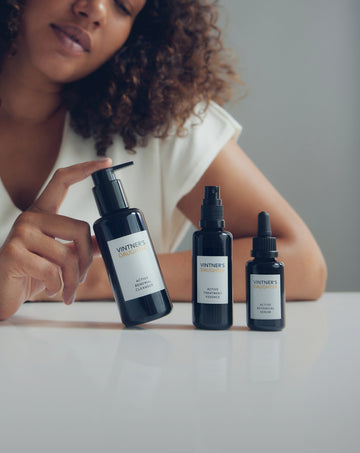 the speed of quality
Inspired by fine winemaking, our formulation times are 66 times slower than the industry average.
FEED SKIN NOT FEARS
We advocate for joy, gratitude and confidence in our beautiful skin over wanting to "correct," "fix," or "improve".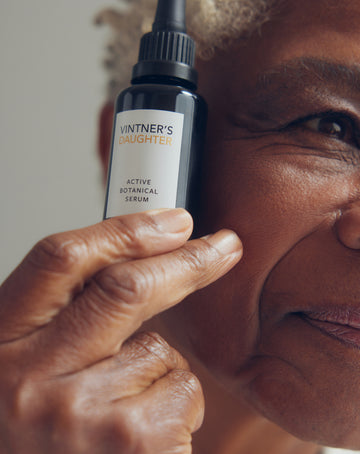 WHOLE PLANTS ARE OUR SUPERPOWER
We fuel our skincare with active, nutrient-rich botanicals that drive unparalleled performance for radiant skin.
gratitude over greed
From day one, 2% of every purchase goes to nonprofits that protect, educate and empower women and children.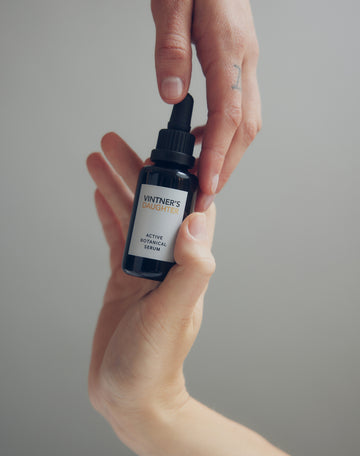 MINIMAL ROUTINE, Maximum Radiance
Performance-driven, whole-plant nutrition that changed the face of skincare.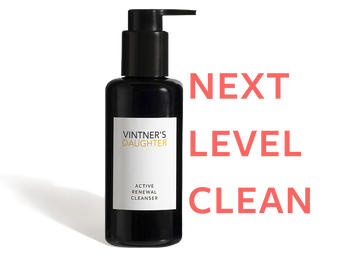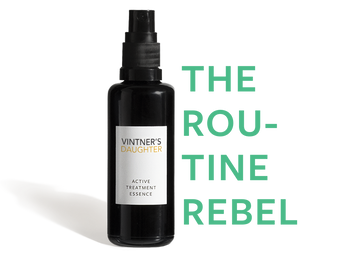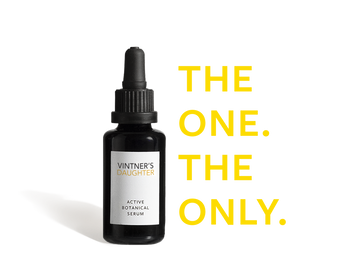 We are not beauty as usual, we invite you to join us