Toggle menu button
Cart
Complimentary 2-day US shipping on all orders
Complimentary 2-day US shipping on all orders
Complimentary 2-day US shipping on all orders
You have no items in your cart.
Active Renewal Cleanser™ is an advanced, gently foaming cream formula that combines an innovative double cleanse into a single illuminating step.
Active Botanical Serum™ is a 100% active face oil, strategically formulated to have the multi-correctional activity and penetration of a superpowered serum.
Active Treatment Essence™ hydrates, exfoliates, and brightens while perfectly prepping the skin to amplify absorptions and performance of subsequent products.
Join Waitlist
We are grateful for your interest and invite you to join our waitlist to be the first to know when Active Treatment Essence™ is back in stock.
Speed of Quality
We are grateful for your support of our unwavering attention to quality and performance. The uncompromising standards we live by mean that, from time to time, the speed at which we can produce product is outmatched by our demand. Thank you for your patience as we move at the Speed of Quality.

With gratitude,
Vintner's Daughter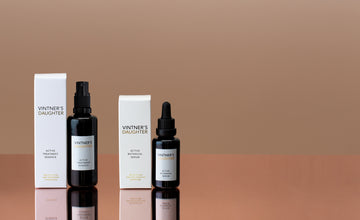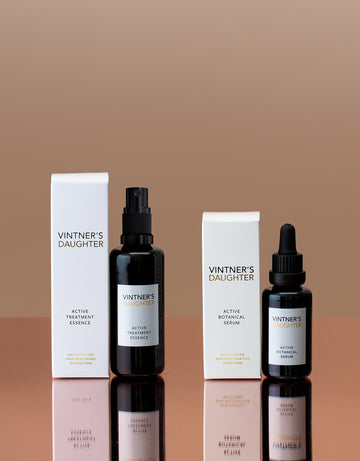 The Signature Set
ACTIVE TREATMENT ESSENCE™
ACTIVE BOTANICAL SERUM™
ACTIVE TREATMENT ESSENCE™
ACTIVE BOTANICAL SERUM™ 
Our award-winning, multi-beneficial pair is now available as a complete set. Experience our luxuriously simple yet powerful routine for healthy, balanced, radiant skin.
Testimonials
I just wanted to tell you that I've been using both serum and the essence for a few weeks now and I am absolutely in love. My skin is glowing, my rosacea has noticeably calmed down, and I swear it's taken 10 years off my skin. I'm obsessed, and look forward to the ritual of putting it on every day. Thank you for all of your attentive help answering my questions before I invested.
I've been using your Essence and Serum for exactly one month now and I absolutely had to write and thank you all and every person responsible for producing each incredible ingredient! ...Please take this as a testament to your ability to not only craft a holy grail duo, but also for bringing routine, peace, and moments of joy to a working mama's frenetic life.
The most lovely skincare I've ever used. And I love that it is so simple (the two products cover just about everything). Best of all, it's actually working. I'm on my third round.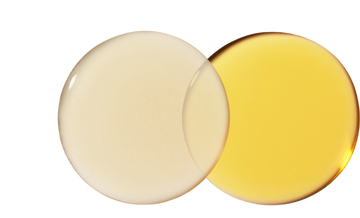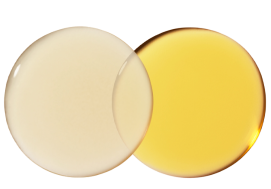 HYDRATION & MOISTURE
Better together
Often used interchangeably, hydration and moisture are in fact two distinct needs of all skin. Hydrating the skin means increasing its water content, one of the most basic building blocks of skin cells and a must for a well-functioning, balanced complexion. Moisturizing involves the use of oils to nourish and strengthen the skin's natural lipid barrier, seal in vital hydration and protect against external aggressors. This need for both water to hydrate and oil to moisturize is the foundation for how Active Treatment Essence and Active Botanical Serum work together to support healthy, naturally radiant skin.
Consciously Crafted
Social and environmental responsibility are at the heart of everything we do, for skincare that not only impacts your skin in the most beneficial ways, but has a positive impact on our community and our planet.


PLANT BASED
CRUELTY-FREE
& VEGAN

WOMEN
OWNED BUSINESS
CLEAN BEAUTY

SUSTAINABLE &
FSC-CERTIFIED PACKAGING
2% FOR WOMEN
& CHILDREN

CALIFORNIA
GREEN BUSINESS
CERTIFIED

CONSCIOUSLY
SOURCED
Thank you for being here with us and sharing our reverence for beauty in all its many forms.